By Mikal E. Belicove|For Entrepreneur.com|April 28, 2011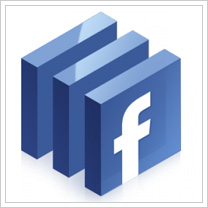 The engineers at Facebook have been busy fine-tuning and adding new features lately, prompting the following primer on what's new and — more important — what these developments mean for your business. Included among the additions and changes: There's now a "Send" button for websites. "Deals" on Facebook launched this week, and its "Questions" function is live. Further, Facebook Page administrators now have access to a "view Notifications" section, and Facebook enhanced its Comment Box plug-in for websites.
Here they are, in no particular order, with a thought or two on their significance for businesses:
Send button: Once installed on your website, Facebook's Send button makes it possible for visitors to privately share your website content with their individual Facebook friends and groups. Unlike the Like button, which when clicked posts a Like notification on the Facebook user's own Wall and News Feed, the Send button enables one-to-one peer sharing of your content using Facebook's Message platform. Business significance: Visitors to your website can now share your content with only the peers or groups they want as opposed to all of their Facebook friends in a public setting via the Like button.
Deals: Deals is Facebook's long anticipated effort to horn in on the daily deal phenomena, imposing its 155 million U.S. user base against Groupon's 70 million members and LivingSocial's 28 million members. Here, Facebook is focusing on deals for items and events that are best done with friends, like harbor boat cruises, concerts or public activities. Business significance: In addition to there now being another 800-pound gorilla in daily deal space — one that's fully integrated with the world's largest social utility — Facebook is partnering with Tippr, Opentable, ReachLocal and seven other daily deal providers to aggregate and offer merchant deals.
Questions: Tapping into our collective curiosity, Questions allows users to…
Continue reading 5 Facebook Developments for Businesses