By Mikal E. Belicove|For Entrepreneur.com|March 24, 2011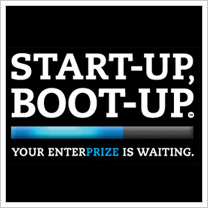 For many would-be startups, the hardest part of getting going is securing the necessary funds. A killer idea is an obvious must. But you may also need office space, data management technology, a server and development tools to bring your pie-in-the-sky proposition to the market.
Enter the Start-Up, Boot-Up business plan competition from Contegix, a St. Louis-based hosting and cloud computing company. The competition promises to award more than $75,000 in technological tools — including brick-and-mortar office space — to the startup that best demonstrates how its new product or service is different, faster, cheaper and better than the competition's.
The winner will also need to have a solid business plan and incorporate cloud computing in their IT or tech strategy. (If you're still a little confused about cloud computing, see my article: Understanding the Small Business Cloud.)
The Start-Up, Boot-Up competition is open to startups or entrepreneurs that launched in 2010 or 2011. An independent judging panel comprised of representatives from…
Continue reading A Competition for Your Startup