By Mikal E. Belicove|For Entrepreneur.com|March 27, 2012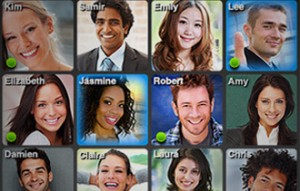 "Ambient" social networks were all the buzz at Austin's annual South by Southwest tech festival. So what are ambient networks? They include social discovery platforms and "proximity"-based apps on a smartphone or mobile device that locate other app users within the same geographical area.
Unlike Foursquare, which connects people to places, ambient social networks aim to connect people to people. Startups playing in the ambient social networking sandbox include:
Depending on the app, users can search for and connect with Facebook contacts and Twitter followers, or locate nearby app users who have friends in common or share their interests, hobbies, or even dating preferences.
Business owners can take advantage of these platforms in a variety of ways. For example, before arriving at a networking event a user can gain a critical advantage by…
Continue reading A Guide to Ambient Social Networking for Business Owners