By Mikal E. Belicove|For Entrepreneur.com|February 15, 2011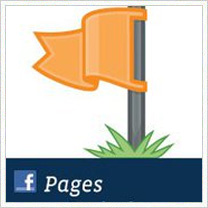 In case you've missed it, Facebook is in the process of unveiling a major update to its Pages platform, striking what should be a happy chord for businesses and brands that use the world's largest membership-based social networking site to engage with consumers online. Feature changes and enhancements go into effect for all Pages on March 10 and include:
Simplified Page Navigation: Just like Facebook's personal profile pages, Page navigation links (what used be viewed as tabs at the top of a business or brand's page) are now located on the left. This may seem like a minor enhancement, but from a usability standpoint it's huge. One site with one navigation scheme should always be the case, whether you're Facebook or a small not-for-profit with a five-page website. Perhaps a bit jarring at first — because you don't know where your customized tabs went — Page navigation can now be found under your Page's profile image.
Use Facebook as Your Page: By far, this is the biggest and most welcome feature enhancement for Page admins. But it also has the potential to be one of the most worrisome. First the good: When you click "Use Facebook as insert-business/brand-name-here" (available via a link at the top right of any Page you administer), you're able to 'like' other business or brand pages, proactively cross-promote with marketing partners and brands, and leave comments on other pages your business or brand likes. Now the bad: Businesses and brands — after they 'like' your Page — can leave unwelcome or inappropriate comments on your Page. Now you have to keep a sharp eye out for messages from competitors, partners and others who feel it's OK to communicate with or about you in plain sight of your customers.
Enhanced email Notification for Page Admins: Given the fact that businesses and brands, not just people, can now post on Page walls, you need to know when fans and other Pages are interacting with your Page. With Facebook's new interaction notification feature, you receive instant notifications via email, which allow you to…
Continue reading A Review of Facebook's Latest Page Features for Businesses