By Mikal E. Belicove|For Entrepreneur.com|December 28, 2009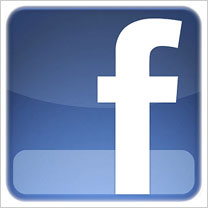 Some of your business's most valuable assets are its fans–the brand evangelists who sing the praises of your products and services–with or without you knowing about it. On Facebook, you have access to a choir of more than 350 million potential fans. Enlist a tiny percentage of the most vocal members to be your loyal Facebook Fans, and you can quickly spark a word-of-mouth wildfire. The potential is tremendous, while the startup costs are next to nothing–only a small amount of your time to create a Fan Page and two to three hours per week maintaining it.
A Fan Page is like a Facebook member's profile page, but for businesses instead of individuals. Your Fan Page becomes your businesses center of operations on Facebook. You can use it to highlight specific products and services, post status updates to keep customers and prospects informed, and get Fans excited about upcoming events, product and service launches or enhancements, and related campaigns.
Build a great Fan Page, pack it with relevant and compelling content, and soon your page will begin to attract Fans. When Fans interact with your Page, these interactions appear in their News Feeds, where their Facebook Friends can find out about your Fan Page and help spread the word.
Laying the Groundwork
A Fan Page is free, but you don't want it to look cheap. Invest as much time preparing your page as you would spend crafting a quality advertisement for your business. Before creating your Fan Page, prepare the following…
Continue reading Boosting Business With a Facebook Fan Page