By Mikal E. Belicove|For Entrepreneur.com|May 20, 2010
You walk past a group of employees gathered in one of your company's meeting rooms, laptops and notepads are strewn along a table the size of a small state. There are charts and graphs and PowerPoint presentations and three-quarters of the people in the room have a hand in the air. There's a lot of brainstorming going on here, you think to yourself. A lot of ideas being bandied about and you figure before this meeting breaks, these bright folks are going to come up with the one innovative idea that's going to turn this company around–big time.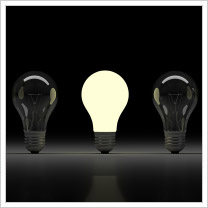 That's not necessarily the case, say two Wharton School of the University of Pennsylvania operations and information management professors, who claim such brainstorming sessions can actually put a crimp in the original thought process. In a paper called "Idea Generation and the Quality of the Best Idea," Christian Terwiesch and Karl Ulrich, along with co-author Karan Girotra, professor of technology and operations management at INSEAD, suggest that corporate brainstorming is the enemy of innovation–whether that be the development of a life-changing commercial product, a new methodology that saves the company tons of money or a marketing plan that promises to draw in new clients from every conceivable demographic profile.
These three professors say you get better ideas–and better quality ideas–when you let your employees…
Continue reading Brainstorming Might Hinder Great Ideas…