By Mikal E. Belicove|For Entrepreneur magazine|December 1, 2012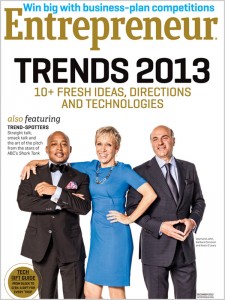 Q: What are the advantages of switching my POS system to the iPad?
A: There has been a lot of discussion among brick-and-mortar merchants over the advantages of switching from the traditional in-store point-of-sale system to a cloud-based version that can be run from an iPad or other tablet or mobile device. For help weighing the benefits, we spoke with Jason Richelson, founder of New York-based ShopKeep POS, a cloud-based system. Naturally he's a huge proponent of the approach. Here, he outlines his top three justifications for converting to the cloud and details the costs and logistics involved.
Give us your elevator pitch. What are the key benefits of cloud-based POS?
First there's data access. The best cloud-based services have iPhone apps with live sales data at your fingertips, and all of them run web-based reporting that lets you manage your store's POS from anywhere. Next are instant upgrades. Your cloud-based POS provider keeps you on top of new technologies and of security requirements you'll need to implement over the next few years. Finally, I'd say easy integration. Loyalty programs, gift cards, payments and rewards all seamlessly integrate into cloud platforms. Not so for many Windows-based POS setups.
OK, but when does it become worth it to chuck my old system?
Most businesses have a change of heart when they experience a virus on their Windows-based POS system. The cost to reinstall Windows, their POS and drivers is just too much, so they look for options. Also, in two years time, it is anticipated that Visa, MasterCard and American Express will…
Continue Reading: Cash Pad: The Benefits of Cloud-Based Point-of-Sale Systems