By Mikal E. Belicove|For Entrepreneur.com|May 5, 2010
Citibank released its first quarter small business survey on Tuesday, offering the view that despite indications that the economy is getting better, most small businesses say they're still dealing with the aftermath of the recession.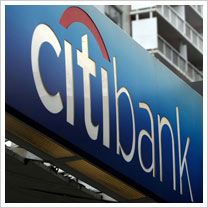 In addition, these skeptical entrepreneurs are saying that while their businesses might be doing a little better than they expected, they don't expect to see a lot of new jobs created over the next year.
Despite all this, most of those small-business owners say they'd do it all over again–in spite of the trials and tribulations they've endured the past few years. And the fact that young entrepreneurs appear to be more optimistic about the future and have better attitudes about growing theirs businesses than older respondents is not all that surprising.
An overwhelming 77 percent of business owners surveyed rate current business conditions as either fair or poor, and 43 percent say their own business is worse off today than it was a year ago. However, 58 percent of small-business owners say their business has performed "better than expected." Still, a little more than 40 percent think things will improve in the next…
Continue reading Citibank Survey Shows Recession Lingers for Most Small Businesses…