By Mikal E. Belicove|For Entrepreneur.com|October 8, 2009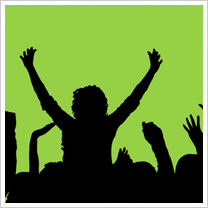 Time to muddy the waters a bit. Three new reports surfaced this week, each offering a different point of view on how business owners and executives value social networking for business. If you're considering adding social media to your marketing mix, you may find this interesting. If you're already sold–or feel like you were sold down the river–on the benefits of social networking for business, this applies to you as well.
First up, there's the "2009 Tribalization of Business Survey," which evaluated the perceived potential of online communities and identifies how businesses both large and small believe they may better leverage them. According to the survey, conducted by Deloitte, Beeline Labs and the Society for New Communications Research, 94 percent of respondents indicated that they plan to maintain or increase investment in their online community activities, while six percent plan to decrease theirs. However, the survey points out, while businesses are effectively using social media platforms and tools to engage with customers, partners and employees for brand discussions and idea generation, organizations admittedly struggle with harnessing social media's full potential. Of the 400 or so companies surveyed, the majority shared that increasing word-of-mouth, customer loyalty, and brand awareness are the top business objectives of their social networking activities, followed by idea generation from listening in, and improved customer support by engaging.
Next up is a Citibank Small Business survey that Reuters reported on, which says 75 percent of small businesses (100 employees or fewer) have not found social networking sites or micro-blogging platforms like Facebook and Twitter to be of any help whatsoever in generating qualified leads or expanding business in the last 12 months. The survey, which was conducted in late August among 500 small business executives from across the United States, also revealed that…
Continue reading Conflicting Reports on Social Networking for Business