By Mikal E. Belicove|For Entrepreneur.com|October 14, 2010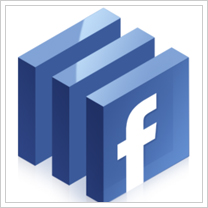 Many businesses are directing their marketing departments to find ways to attract and retain customers by engaging them on Facebook and other social media networks. Their logic is that by using internet-based services to connect with their demographic, these companies can breathe new life into their brand, product or service.
Enter Vitrue (not Virtue), an Atlanta-based social media management company. Last month, the company published a white paper called, The Anatomy of a Facebook Post: Study on Post Performance by Type, Day of Week, and Time of Day.
Vitrue says marketers are investing a lot of time and money on social media initiatives to attract fans and engage them on Facebook. But, the report claims, these marketers need actionable information and insights to determine the most effective way to publish a post on a social media site. There's no arguing with that! The method for socially engineered posts is every bit as important as when marketers measure response rates to direct mail, print ads on certain days of the week or selected parts of the day for a television commercial.
The 18-page Vitrue report offers a social media publishing strategy — accompanied by charts and graphs — that offers tips on the best way to reach an audience, the best time of day to post and the best day of the week to be most effective.
For the study, the company contracted a third party to analyze data with a focus on Facebook post effectiveness. It analyzed publisher posts made from May 1 to August 11, 2010, from more than 100 randomly selected streams or pages, representing 42.6 million Facebook fans — about 15.5 percent of total fans served — and 32,000 posts.
Photos trump video, and both trump text. The study contends there are three content publishing options for a marketer — text, image and video. The results show that image posts (photos) received 22 percent more engagement than video posts and 54 percent more engagement than text posts. Video, on the other hand, receives…
Continue reading New Report Uncovers the Anatomy of a Facebook Post