By Mikal E. Belicove|For Entrepreneur.com|February 8, 2011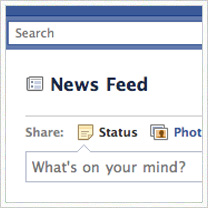 There's been a settlement in the case of an ambulance service employee who was fired last year for posting some pretty caustic comments about her supervisor on her Facebook page (read Can Complaining About Your Boss on Facebook Get You Fired?). The regional office of the National Labor Relations Board (NLRB) in Hartford, Conn., announced late yesterday that the ambulance service — American Medical Response of Connecticut, Inc. (AMR) — has agreed to revise what the NLRB called "overly-broad rules" in its employee handbook regarding blogging, Internet postings and communications between employees.
You may recall that an angry ambulance service employee went online to post some not-so-positive feedback about her supervisor on Facebook. The remarks were the result of a work-related spat, and the employee's angry musings drew supportive response from some of her co-workers and friends.
The woman was fired as a result of the Facebook comments and last October, took her case to the NLRB. The labor board subsequently…
Continue reading Settlement Reached in Employee Firing Over Facebook Commentary