By Mikal E. Belicove|For Entrepreneur.com|March 8, 2011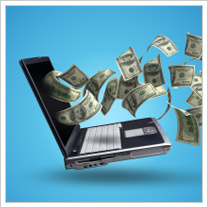 Last week, I told you about The New York Times' plan to join the likes of Groupon and LivingSocial in the group-couponing world with TimesLimited. But have you considered that you too can have your own group-buying website where you can promote your own products or services?
Despite the ample praise bestowed on the big group-buying sites Groupon, BuyWithMe, LivingSocial, Jasmere by business owners who've watched their traffic balloon or seen sales skyrocket, the horror stories of deals gone wrong are plentiful. There's also the fact that business owners typically must relinquish a whopping 50 percent of their gross revenues to the group buying site once a deal goes through. That's if you can get Groupon to return your call, of course.
Another idea? Try using one of the many group-couponing solutions available under the white label and application service provider model.
Companies like ChompOn, AnalogAnalytics, Group Commerce, NimbleCommerce, AtCost, Deal Current and PoweredByTippr all cater to businesses interested in offering daily deals and group coupons on their own website or domain. In addition to using these companies' services to create a direct link between your business and customers, having your own group-buying site allows you to keep more of the deal revenue. You also get guaranteed up-time and training materials that support your knowledge and understanding of group buying.
Other benefits to using white-label technology and services for group buying include:
Continue reading Starting Your Own Group Buying Site Without Joining Groupon