By Mikal E. Belicove|For Entrepreneur.com|November 30, 2011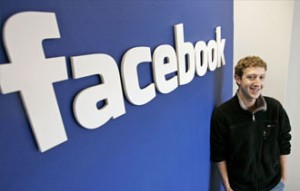 If you're like most of the marketers or business owners I talk with these days, you're wondering what exactly are the benefits of Facebook fans (i.e., "Likes") to your brand. Also, how much more likely are they to do business with you than those who don't "like" you on Facebook?
Those who profess to be fans are much more likely to participate in "desirable actions" using Facebook, such as making a purchase, installing an app, entering a sweepstakes or voting online in a contest. That's according to SocialCode, a full-service social agency owned by the Washington Post Company, which looked at 50 brands and more than 5 million Facebook ads over a five-month period earlier this year.
Of course, it should come as little surprise that fans are more likely to perform desirable acts than nonfans. But the knowledge that they do so at a situational rate of up to 547 percent higher than nonfans is eye opening.
Specifically, the survey shows that Facebook fans are 291 percent more likely to engage with brands than nonfans. For example, the fan conversion rate to install an app is 38 percent compared with 12 percent for nonfans. That's a 239 percent difference, or, in other words, fans are three times more likely to convert than nonfans. The conversion rate for existing or new fans to enter a brand's contest was found to be 6 percent as opposed to 1 percent for nonfans — a 545 percent differential.
When it comes to making an actual purchase, the SocialCode survey shows that fans do so at a 7 percent rate, while nonfans buy at a rate of just 2 percent.
Among the seven actions a user might perform on a fan page, SocialCode found that the difference in cost per acquisition, or CPA, between fans and non fans is…
Continue reading Understanding the Value of a Facebook Fan