By Mikal E. Belicove|For Entrepreneur.com|August 11, 2010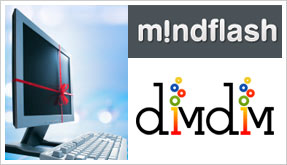 Carol Tice, who's been writing the Wednesday Web Resources column for the past year or so, has handed off the reins to me. Giddyap! Each week I'll spotlight two high-tech, free and subscription-based web services that operate in the Software as a Service category. These SaaS companies provide services that I think have a rightful place in today's business environment.
Before you ask, here's what qualifies me to handle this task: I started and sold an internet-based company–so I've worked in the trenches and benefited from using services like the ones I'll be reviewing. In addition, as co-author of two leading internet directories, I've reviewed, ranked and published more than 6,000 reviews of websites and web-based companies since 2007.
For this debut column, I'm going to highlight a pair of companies–Mindflash and Dimdim. Each of these hosted services get you up and running in short order, advance your learning curve with detailed help tools and offer a kick-ass blog that goes above and beyond in the helpful category.
Continue reading Wednesday Web Resources: Online Training and Web Conferencing Tools