By Mikal E. Belicove|For Entrepreneur.com|August 30, 2011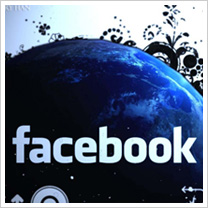 Facebook recently made a number of product and platform changes that affect companies and brands that market using the world's most popular social utility. Here are five of the latest changes you need to be aware of:
1. Privacy settings for sharing: Privacy has long headed the list of concerns expressed by users of Facebook. As a result, Facebook has made a slew of changes that give users more control over who sees the content they create and post.
What this means for your business: Facebook wordsmithed the default sharing prompt that alerts users about who sees what they're about to post. The default setting "Everyone" was changed to "Public," and that subtle change taps into the human psyche surrounding issues related to privacy. "Public" clearly demonstrates that the public at large can view your updates, photos and more, whereas "Everyone" is ambiguous, or even folksy. That, of course, worked to the advantage of social media monitoring tools that rely on lots of public-facing content to fill their dashboards and analytic reports. The new "Public" label will likely result in fewer public-facing citations, which means businesses may have less to listen to.
2. Facebook Deals is dead: Facebook's attempt to get in on the daily deal craze has ended. Facebook Deals, which launched in eight U.S. markets since April, has been discontinued. The company says it learned a lot from testing Deals and will continue to evaluate how to best serve local businesses. (Note that Yelp this week announced that it would exit the daily-deals space as well.)
What this means for your business: Facebook Deals was only available to merchants in eight U.S. cities, so unless your business operated in or around one of them, you won't be impacted by this development. In any event, there's no shortage of daily deal sites interested in working with you.
3. Ad targeting by Topic: For businesses and brands advertising on Facebook…
Continue reading What Facebook's Latest Changes Mean for Businesses