By Mikal E. Belicove|For Entrepreneur.com|March 1, 2012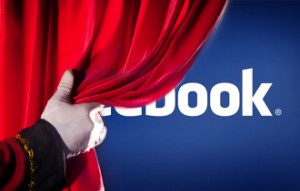 Beginning this week, businesses and brands will start to notice significant changes and enhancements when using Facebook Pages. Among other things, you'll be able to assign up to five different degrees of access for Page administrators and gain access to real-time analytics surrounding popular activity metrics. You'll also see an entirely new user interface — complete with an optional messaging platform for fans to correspond with your business and brand.
These changes, along with others, are certain to get people talking about just how far Facebook is pushing the business and brand Page envelope — and to what extent the social-networking giant is helping or hurting.
Starting with the user interface, businesses will find themselves in the same situation as individual users did last month: Presented with Facebook's new Timeline feature that was optional at first, and then as mandatory as breathing. Come the end of March, Timeline will become a fact of life for all Pages. It's an offer that you actually can't refuse.
Now, if you're among the considerable number of Facebook users who absolutely "unlike" Timeline, consider this: Some of the features you hate on individual user profiles might prove to be valuable assets to your company or brand. Or maybe not. Here are the pros and cons of Facebook's Business Pages facelift:
Messaging Pro: For instance, an optional Message button at the top of the page — once activated through the Manage Permissions tab in your administrative settings — can be used by your Page's fans to communicate with your business or brand in a one-on-one environment. That could go a long way in keeping…