By Mikal E. Belicove|For Entrepreneur.com|April 22, 2010
Did you hear the one about the guy who walks into a bar and ends up losing the next generation of Apple's iPhone? According to Gizmodo.com, the guy is Gray Powell, an Apple software engineer who was field-testing the device. Long story short, Powell left the phone–which isn't scheduled to be released until at least summer 2010–in a bar in Redwood City, Calif., where someone picked it up, looked for its owner but couldn't find him, realized it wasn't just any ordinary iPhone, called Apple to see if they wanted it back (he couldn't find anyone who took him seriously) and eventually sold it to the website for $5,000.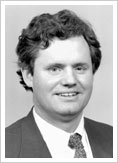 While the situation of the missing iPhone–and everything that's happened since–will make for fascinating case studies for law schools, public relations agencies and MBA students, there are a number of takeaway's entrepreneurs and business owners can learn from today. I sat down with Ieuan Mahony, a Boston-based attorney with Holland & Knight specializing in technology-related intellectual property, to discuss the ramifications of Apple's blunder and how your business can respond if something similar happens to you.
Mikal E. Belicove: If this happened to your company, what would you do?
Ieuan Mahony: First, I'd triage and then I'd look carefully at my security practices (even if I had security as fabled as Apple's) to prevent an incident like this happening again. So, work fast to fix this "snapshot" emergency, then turn to "fixing the bugs" that caused the problem, going forward.
MB: When you say "triage" what do you mean? Are you saying legal action?
Continue reading What Your Business Can Learn from Apple's Lost iPhone…