By Mikal E. Belicove|For Entrepreneur.com|September 1, 2011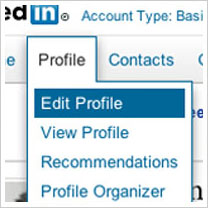 Social Media isn't just for teenagers and techies anymore.
Adults have long used social media sties like Facebook, LinkedIn and Twitter. But the number of adult Internet users who now claim they use those and other social networking sites has more than doubled since 2008, according to a new report released late last week.
For business owners who already use social media to market their brand or engage with customers, this data isn't all that surprising. But for those who may have been on the fence about using social media or who only use the sites occasionally, this news may drive you to rethink that strategy. At the very least, if your existing communications plan is more than two years old, you might want to drag it out, dust it off and revise your outdated information.
Here are a few demographic updates to consider:
More adults use social networking sites. A whopping 65 percent of online adults regularly sign on to Facebook, LinkedIn, Twitter and other social networking sites, according to the Pew Internet & American Life Project. That figure is up from last year's 61 percent and way up from the 28 percent of such users recorded just three years ago in a similar study.
More adults use the sites daily. Forty-three percent of online adults said they access social networking sites on a daily basis, up from 38 percent just one year ago and 13 percent in 2008, says the Pew survey. Only email (61 percent) and search engines (59 percent) are used more frequently on a typical day than sites like Facebook, LinkedIn and Twitter.
Older adults use social media in greater number. According to the Pew survey, 51 percent of 50- to 64-year-olds and 33 percent of those 65 and older now use social media sites. While young adults still rule the roost in terms of social media activity, use of social sites by those 65 and older has grown 150 percent since…
Continue reading Who Checks Your Company's Social Media Profile?