By Mikal E. Belicove|For Entrepreneur.com|November 15, 2011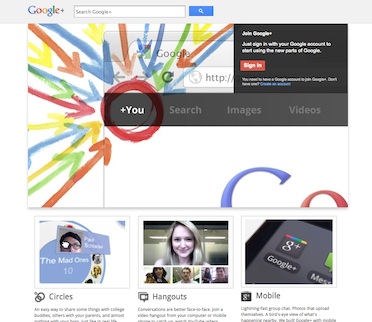 When Google launched its latest social networking utility, Google+, in June, and then announced in July that the service had already enrolled 10 million users, I reported that Google+ wasn't ready for business. Now, four months later, Google has announced the release of Google+ Pages — a way for businesses, brands and organizations to officially use Google+ to connect with consumers — and I'm back to share that Google+ still isn't ready for businesses.
If there's one thing Facebook has taught us about the care and feeding of word-of-mouth marketing, it's that to properly manage a business-related profile on a social utility, the utility has to be easy to use. Moreover, it has to offer a compelling and scalable set of features. Google appears to have missed that memo, as have the droves of experts touting Google+ Pages as the next big thing for marketers and business communicators.
In addition to requiring a Gmail address to set up and access the Google+ platform (seriously, who needs yet another email address to manage?), Google+ Pages falls short in a number of other areas, including:
Page administration: Google doesn't allow multiple administrators to manage a Page, meaning only one person can manage a business or brand on Google+ (the only workaround for this is to open yet another Gmail account and give that account's login information to anyone who needs to administer the Page).
Cross-platform integration: In what can only be described as a huge error of omission, Google+ Pages doesn't integrate with…
Continue reading Why Google+ Pages Isn't Good for Business