By Mikal E. Belicove|For Entrepreneur.com|October 11, 2011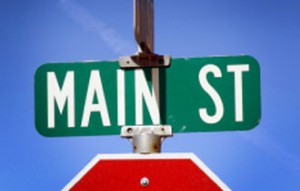 Small towns across America have been hard hit by the recession. Business closures, job losses and significant downturns in construction and real estate are among many woes.
But towns like Pagosa Springs, Colo., where I recently presented workshops on social-media marketing and delivered the keynote address at the 4th annual Colorado Entrepreneurship Marketplace, can benefit from their struggles.
My keynote address was titled "Rethinking Entrepreneurship." However, I reworked part of the message to incorporate a portion of an essay called "Your City as a Platform for Entrepreneurship," penned by Jason Lorimer. This self-described "Fellow Entrepreneur" believes, as I do, that beleaguered cities should start marketing their problems — not just their assets.
In the case of Pagosa Springs, there are hot springs, along with hiking, biking, camping, skiing and other pursuits that help maintain a busy tourist influx. But what they need to do is play up their troubles.
The reason? Entrepreneurs love to solve problems. And every town has an entrepreneurial base. As a result, officials in Pagosa Springs — a town that most anyone with an affinity for the outdoors would kill to live in — should be enticing entrepreneurs to set up shop, work and live in the community. To attract such talent, Pagosa Springs and other towns in the U.S. should do away with much of the red bureaucratic tape that hinders progress — choosing instead to work hand-in-hand with entrepreneurs as partners.
Cities would do well to coordinate their efforts with those who want to create and build new companies and industries. With a city's cooperation, entrepreneurs can…
Continue reading Cities Should Market Their Problems to Entrepreneurs