By Mikal E. Belicove|For Entrepreneur.com|October 5, 2011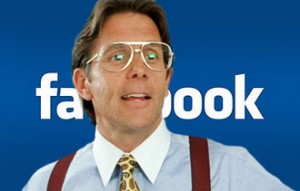 Ever since social networking took root in U.S. offices, disgruntled employees have lodged more than 100 complaints with the National Labor Relations Board claiming their bosses have stifled their online freedom of expression.
What was once contained to gossip and gripes around the office water cooler has evolved into punitive postings by employees on their Facebook walls and elsewhere online. And these online musings pose a big problem for employers who feel handcuffed or confused by laws that limit their ability to quash such social networking shenanigans.
But last week, in what might be perceived as a small victory for businesses plagued by negative employee commentary on the Internet, an NLRB administrative law judge supported a Lake Bluff, Ill., car dealership's firing of a salesman for the messages he posted on Facebook.
In this case, Robert Becker, a salesman for Knauz BMW, chided his employer for serving inexpensive food at a customer event to launch a new model automobile. His Facebook post mockingly lauded the dealership for going "all out" by serving guests "an overcooked wiener and a stale bun," as well as "semi-fresh apples and oranges and the $2 cookie plate from Sam's Club."
On the same day, Becker posted photos on his Facebook wall of a Land Rover at an adjacent dealership also owned by his employer that was accidentally driven into a pond. In this case, Becker posted such comments as, "This is your car: This is your car on drugs." His fellow employees joined in, including a sales adviser who wrote, "Finally, some action at our Land Rover store."
Unfortunately for Becker who had the offending Facebook wall, his manager was made aware of the posts. Becker was called into his manager's office, told to delete the offending posts — which he did — and was subsequently fired.
As I reported in July of this year, Becker filed a complaint with the NLRB, and in a hearing before an administrative law judge, his commentary about the sales event was found to be…
Continue reading Employees' Facebook Posts Give Businesses Heartburn