By Mikal E. Belicove|For Entrepreneur.com|March 1, 2011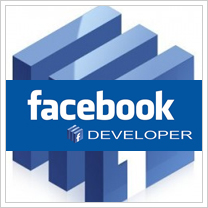 There's a lot more to creating an enticing Business Page or application on Facebook than just slapping your logo on it, adding a fewcoupons and hoping customers and potential clients will stumble across it. Justlike your company website requires a dedicated programmer or designer, entrepreneursconsidering a Facebook storefront should also retain qualified professionalhelp.
Brands, corporations — and even celebrities — often askFacebook for recommendations for consultants who can help enhance or create aFacebook Business Page or build integrations, or offer solutions for contests, customerquestionnaires or add Facebook-integrated social features to their website.
To meet these requests for guidance, Facebook introduced its Preferred Developer Consultants (PDC) program a little more than a year ago, offering businesses like yours an advantage in establishing afoothold on Facebook's many business-oriented products and technologies.
Facebook announced this week that it now has a list of more than 60 Facebook preferred developers and promises that more will be added before the end of the year. These consultant firms service businesses from fledgling startups to Fortune 500 companies. Facebook claims that thousands of companies and brands have already taken advantage of these PDCs in order to improve the success rate of their online media efforts.
By adding 17 companies to the PDC program this week, Facebook is quick to note that inclusion of a consultant doesn't guarantee excellence from that firm. What it does ensure is that all PDCs on the list have met Facebook's expectations and criteria for acceptance.
And having your PDC on the Facebook list is a definite advantage when you consider…
Continue reading How to Look Like a Pro on Facebook: Facebook Expands Preferred Developer Consultant Program