By Mikal E. Belicove|For Entrepreneur.com|October 26, 2010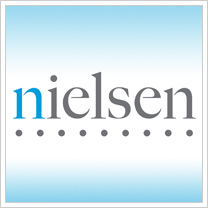 What do you say when someone asks how your online advertising is performing? It's a good question, but the answer can be nebulous because measuring ad results online is a difficult proposition. It's difficult to decipher what the metrics really mean and it's difficult to compare your results with another media. And then there's the accuracy issue.
No wonder businesses that utilize the internet and social media avenues often complain that online isn't getting its fair share of the advertising dollar. That's partly due to the fact that many advertisers — and especially brand advertisers — are reluctant to spend online because of faulty measuring tools. Metrics are at the heart of assessing how your online advertising is performing. And the current practice of gathering information and slicing and dicing the data is neither accurate nor timely.
Enter Nielsen, the company that's been following audience and advertising metrics since the 1920s. These are the same folks who brought us the famous Nielsen Ratings, a method of measuring just exactly who is watching television and what are they watching.
Last month, Nielsen announced that it has developed a new online advertising measurement system it calls the Nielsen Online Campaign Ratings. The company claims this tool can provide audience information measurements for the Web that are comparable to its better-known television ratings. And the company says it can deliver this information with greater accuracy, faster reporting and wider coverage than…
Continue reading Nielsen Wants to Take the Mystery out of Measuring Online Advertising