By Mikal E. Belicove|For Entrepreneur magazine|September 1, 2009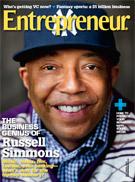 Social networking sites and services such as Facebook, Twitter and LinkedIn have followed the same path to the business world that blogs did only a couple years ago: They're all online hangouts that evolved into sophisticated branding, lead generation and sales tools for business. And with the right approach, they are an ideal way to quickly–and cheaply–promote your startup:
Facebook offers several applications and advertising solutions for promoting your website, products and services. For example, you can create a free group based on any topic and invite customers and Facebook members to join. Group content, which is usually created by Facebook members, lacks hard-core marketing messages and makes a strong soft-sell tool.
Creating a Facebook page for your company means you can share information about your business with Facebook's 220 million members. As they interact with your page, stories linking to your profile are shared with their friends–so news about your business can go viral.
You can also pay for premium advertising, which allows you to target those who are the best match for your brand. For information about paid advertising and other business solutions (many are still free), click the advertising link at the bottom of any Facebook page.
I recommend starting with a…
Continue reading The Twittering Class: How social media can elevate your company's online cred