By Mikal E. Belicove|For American Express OPEN Forum|April 1, 2010
Comedian Lewis Black jokes about walking out of a Starbucks and seeing another Starbucks right across the street.
Yes, Starbucks has developed an incredible brand presence wherever it has chosen to set up shop–across the country, around the world, on the web, and in just about every social media venue on the internet, including Facebook, Twitter, YouTube, and even via internally "owned" properties such as MyStarbucksIdea.com.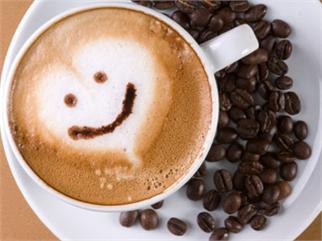 Starbucks' ability to engage community and foster customer loyalty is nearly unmatched.
To discover the company's secret, I recently attended a conference in San Diego, where Starbucks' social media team presented the 10 philosophical precepts that drive the company's social media efforts:
1. It's about relationships, not marketing. Building meaningful relationships is key. Starbucks' marketing efforts focus less on traditional marketing and more on giving texture to the brand in fun, engaging formats:
Last year Starbucks took advantage of April Fool's Day by announcing that it had cracked the code for delivering fresh, hot brewed coffee through the internet tubes and a USB plug-and-pour device.
With Starbucks Mobile App, customers can enter their Starbucks card number to transform their iPhone into their Starbucks card. They're then able to check their balance, enjoy rewards like free coffee refills and two hours of free Wi-Fi per day, and find the nearest Starbucks. In some markets, you can even use your phone to pay for your order!
Continue reading How Starbucks Builds Meaningful Customer Engagement via Social Media…