By Mikal E. Belicove|For Entrepreneur magazine|November 1, 2012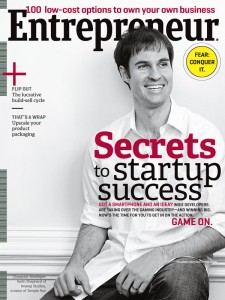 Q: How can I create multilingual websites to attract international customers?
A: Tackling the world, are we? Good for you. Attracting foreign visitors to your website involves a fairly obvious formula: Speak the same language as your target market. According to research firm IDC, web users are four times more likely to purchase from a company that communicates in their language. Additionally, visitors to websites stay twice as long on sites that are in their native tongue, according to Forrester Research.
The bad news: There's no simple formula to instantly translate your English-language website into, say, Mandarin. To learn the nuances behind a successful multilingual web presence, we spoke to Liz Elting, CEO of New York-based TransPerfect, which provides language services and translation-related technologies for companies ranging from small businesses to global enterprises.
Do I have to build entirely new websites for each language?
Sort of, but replicating your current site in multiple languages shouldn't involve rebuilding its back end. It's your content that matters, not the user interface. Quick example: When marketing a "home away from home" promotion for a franchised hotel chain, make sure the phrase "home away from home" translates.
You need to keep search engine optimization in mind for…
Continue Reading: Now You're Speaking My Language: How to Create a Multilingual Website